Grammy Award winning R&B/Pop Singer, Songwriter Howard Hewett, returns to the international music scene with another smash hit song and video, "To Thee I Pray," on LaKiva Music, Inc. The emotional lead single is a plea for God to comfort and guide us through these unprecedented times.  Link to hear the song: https://soundcloud.com/howardhewett/to-thee-i-pray-feat-wav3pop
Primed for crossover success, "To Thee I Pray" touches the heart and soul in the same spirit as Hewett's classic inspirational genre bending mega-hit "Say Amen" from his 1986 Platinum selling album I Commit To Love. Its provocative theme and civil rights inspired elements add to the mix.
Having gotten his mainstream break as the lead singer of  the legendary R&B group  Shalamar (which originally included Jeffrey Daniel and Jody Watley), the incomparable tenor is an unforgettable mainstay in the music world today. The balladeer who brought us solo hits like "I'm For Real" and showed his phenomenal vocal acrobatics on the classic "For The Lover In You," has reached over 5 million views on YouTube, appealing across generations and musical genres from R&B and pop, to Inspirational and Gospel.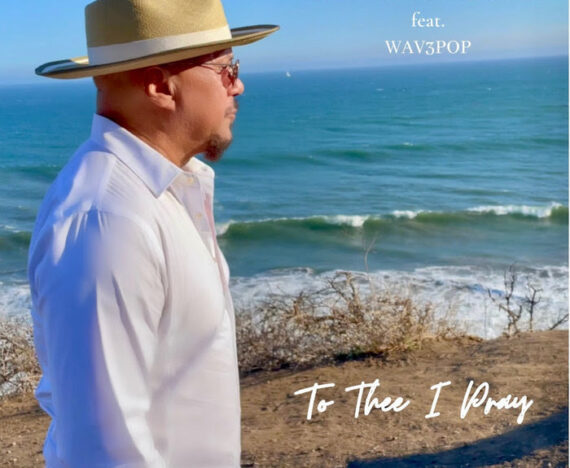 Hewett's latest video is the perfect complement to "To Thee I Pray" with its message of healing during a chaotic time in history. This new video speaks to the times with visuals of civil unrest from social consciousness concerns including black lives matter, first responders in the pandemic and the unnecessary deaths of George Floyd and Breonna Taylor calling for peace, equality, fairness and love.
Always looking for ways to give back and inspire the world, the celebrated crooner said, "I wrote these lyrics over thirty years ago, and unfortunately, they still ring true today. My hope is that the new version of this song inspires understanding, peace, and love for each other."
The authentic signature vocals of Hewett earned him a legion of fans and admirers. Super producer, artist and songwriter Kenneth "Babyface" Edmonds said of Hewett's golden voice, "Of all the fine vocalists working today, Howard Hewett is one of the finest."
As his new music climbs the charts, streams and adds more views on YouTube, Hewett's hometown, Akron, Ohio will be named a street in his honor.
Hewett continues to entertainment and inspire audiences around the world by constantly touring and releasing music, spreading love and healing at this pivotal moment in time. "To Thee I Pray" acts as a healing balm, offering up peace as it speaks from soul to soul.
"To Thee I Pray" is available on all digital platforms, including, Spotify, Apple Music, Tidal, and Soundcloud.