Itching to Upgrade Your Apartment in 2023? Avoid These 20 Cities. Maybe you want to move to a new city. Maybe you want more (or less) space, or different amenities.
Maybe you're sick and tired of the leaky faucet your landlord can't seem to fix, or your upstairs neighbors won't stop practicing their swing-dance routine at an unforgivably late hour. Whatever the reason, "find a new apartment" is at the top of your 2023 to-do list.
In many U.S. cities, apartments are a relatively affordable housing option. But as always, there are exceptions to the rule—and the latest data drop from Dwellsy has identified which rental markets made the list last month. It's valuable information to have if you're hoping to upgrade your digs soon.
"In some markets, fairly modest apartments regularly rent for multiple thousands of dollars per month, and have done so for some time," says Jonas Bordo, CEO and cofounder of Dwellsy. "But in other places, asking rent rose steeply in 2022—and the prices might come as a nasty shock to renters who are browsing apartment listings for the first time in a while."
Bordo believes that having hard data on which cities are most expensive for apartment-dwellers is important for individuals and households who may be relocating, or who simply want to know how their city fits into the broader rental market.
"If you're just browsing rental listings in various cities, it can be nearly impossible to pick out developing trends and plan for the future," he says. "It's also tough to determine which prices are fair, especially since median asking rent can fluctuate significantly month-to-month."
Dwellsy, the largest home rental listing platform in the country, regularly mines its 13+ million residential rental listings for statistics and data. Because Dwellsy allows landlords to post listings free of charge, it has a pool of data that's more diverse—and more representative of the true rental landscape—than that of pay-to-play listing services. Each month, Dwellsy breaks down this data regionally across the U.S. so renters and landlords can see up-to-date trends in rental housing and current affordability in over 250 U.S. markets.
"In order to increase the specificity of what we're pricing and reduce the risk of noise in the underlying data, Dwellsy has recently updated our methodology for analyzing rent data," Bordo says. "In compiling this list of most expensive cities for apartment-dwellers, we've focused in on one-bedroom apartments. They are similar to two-bedroom apartments in terms of inventory, but are more price-accessible. In other words, if you're looking for two or more bedrooms but the numbers on this list make you cringe, you might want to consider living in a different city."
For a more detailed look at Dwellsy's rent price analysis methodology, see this article.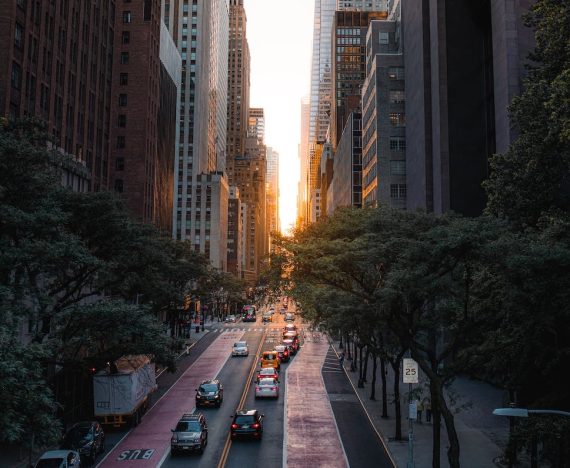 Top Ten Most Expensive Large Cities for One-Bedroom Apartment Rentals
New York City renters didn't have a great 2022. Median asking rent for a one-bedroom apartment rose 12.6 percent from December 2021 to December 2022, finishing the year at $3,000.
"No other city on this list saw rent rise by such a large percentage," comments Bordo. "Los Angeles saw rent stay the same in 2022, and in Riverside-San Bernardino, prices actually dropped—but that might be cold comfort when your monthly rent tops $1,800."
This table shows which large cities had the most expensive December 2022 asking rent for one-bedroom apartments.
Rank
Metropolitan Statistical Area
Median One-Bedroom Apartment Asking Rent,
December 2022
Change in One-Bedroom Apartment Asking Rent Since December 2021
1
New York, NY
$ 3,000
+ 12.6%
2
Boston, MA
$ 2,546
+ 8.8%
3
San Francisco, CA
$ 2,438
+ 1.6%
4
San Jose, CA
$ 2,333
+ 6.1%
5
Washington, DC
$ 2,073
+ 3.2%
6
Los Angeles, CA
$ 1,995
0.0%
7
San Diego, CA
$ 1,975
+ 4.8%
8
Riverside-San Bernardino, CA
$ 1,850
– 0.6%
9
Miami, FL
$ 1,799
+ 4.3%
10
Seattle, WA
$ 1,735
+ 5.1%
Top Ten Most Expensive Small Cities for One-Bedroom Apartment Rentals
Smaller cities are usually less expensive than big ones, but due to their size, rentals also tend to be scarcer. Especially when demand exceeds supply, that can translate into hefty rent increases.
"It's also the case that in smaller markets, the delivery of just a few new rental properties—think luxury apartments—can greatly affect the median asking rent," points out Bordo. "Whatever the reason, all ten cities on this list have one-bedroom apartment rents of over $1,600 a month. Poughkeepsie-Newburgh, New York, stands out among this group with a 32.6 percent rent increase since December 2021."
This table shows which small cities had the most expensive December 2022 asking rent for one-bedroom apartments.
Rank
Metropolitan Statistical Area
Median One-Bedroom Apartment Asking Rent,
December 2022
Change in One-Bedroom Apartment Asking Rent Since December 2021
1
Santa Barbara, CA
$ 2,020
+ 4.9%
2
Ithaca, NY
$ 1,908
+ 4.5%
3
Vallejo-Fairfield, CA
$ 1,816
– 8.4%
4
Bridgeport-Stamford, CT
$ 1,799
– 7.3%
5
Salinas, CA
$ 1,795
+ 5.6%
6
Poughkeepsie-Newburgh, NY
$ 1,790
+ 32.6%
7
Oxnard-Thousand Oaks, CA
$ 1,775
– 1.8%
8
San Luis Obispo, CA
$ 1,725
+ 1.5%
9
Santa Rosa, CA
$ 1,685
+ 3.7%
10
Bozeman, MT
$ 1,650
– 13.2%
"No matter where you live, I can leave you with some good news: Rent around the country seems to be stabilizing," concludes Bordo. "In 2023, we (hopefully!) won't have to contend with the roller coaster of rising rents that characterized 2022."
# # #
About Jonas Bordo:
Jonas Bordo is the CEO and cofounder of Dwellsy, the free residential rental marketplace that makes it easy to find hard-to-find rentals. Prior to cofounding Dwellsy, Jonas was a senior executive at several leading real estate firms including Essex Property Trust and BentallGreenOak, and was with the Boston Consulting Group after graduating with his MBA from the University of Chicago Booth School of Business. Jonas has had the good fortune to build, rebuild, and lead amazing teams across the multifamily and commercial real estate operational and strategic spectrum; orchestrate the sale of several businesses; develop a strategic plan for one of the world's leading symphony orchestras; implement a Toyota production system; and create more than 40 brands. He is husband to Rosalind and father to Bailey, Zach, and Thea; an avid hiker; a lifelong learner; and a maker of things, sometimes out of wood.