In a highly anticipated cinematic endeavor, Academy Award nominee Ava DuVernay is set to direct "ORIGIN," a compelling film that delves into the extraordinary journey of Pulitzer Prize-winning journalist Isabel Wilkerson. Portrayed by Academy Award nominee Aunjanue Ellis-Taylor ("King Richard"), Isabel's life is a tapestry woven with unfathomable personal loss, love, and a relentless quest for truth.
"ORIGIN" is inspired by Wilkerson's monumental New York Times best-seller, "Caste," and takes audiences on a transcendent voyage across continents and cultures. The film promises to be a moving exploration of the mysteries of history, the enchantment of romance, and a fervent battle for the future of humanity.
A Star-Studded Ensemble Cast:
Aunjanue Ellis-Taylor: Renowned for her powerful performances, Aunjanue Ellis-Taylor steps into the shoes of Isabel Wilkerson, bringing to life the journalist's incredible journey.
Niecy Nash: The versatile Niecy Nash adds depth to the cast, promising to captivate audiences with her portrayal.
Jon Bernthal: Known for his compelling roles, Jon Bernthal joins the ensemble, lending his talents to this captivating narrative.
Vera Farmiga: An accomplished actress, Vera Farmiga brings her expertise to the film, further elevating the storytelling.
Nick Offerman: With his distinctive presence, Nick Offerman adds a unique dimension to the ensemble.
Victoria Pedretti: Recognized for her compelling performances, Victoria Pedretti rounds out this exceptional cast.
"ORIGIN" promises to be a cinematic tour de force that not only tells the story of one woman's remarkable journey but also explores universal themes of resilience, love, and the enduring quest for truth. As Ava DuVernay takes the directorial helm, the film is poised to be a captivating and thought-provoking exploration of the human experience. Stay tuned for more updates on this eagerly awaited project that has the potential to leave an indelible mark on the world of cinema.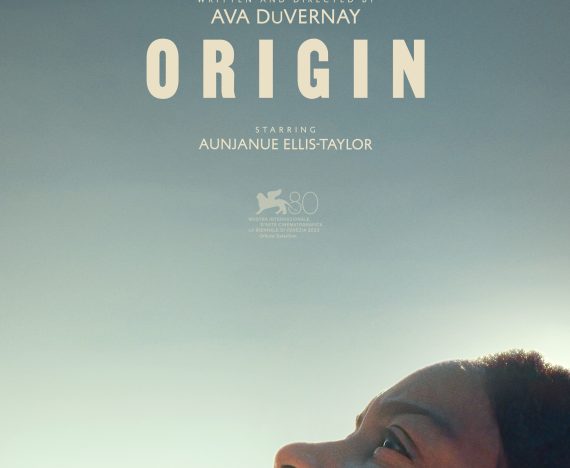 Report By Lela Christine