Expanding her wealth portfolio through the art of trading stocks is no new task for Cassandra Cummings, founder of The Stocks & Stilettos Society. She began working as a financial professional and investment adviser representative nearly 20 years ago, and she realized many of her clients did not look like her. During her observations, Cummings discovered that many African-American women were leading busy lives, earning advanced degrees, and climbing the corporate ladder; however, African-American women were not actively a part of the investment industry. Cassandra Cummings decided to create a safe space for women ready to learn more about the stock market and the art of investing.

Closing the Wealth Gap for African Americans

Wealth can be defined as the collective value of assets, earnings, retirement benefits, and real estate equity obtained by one person. The wealth gap continues to grow for African American women in relation to their counterparts. In 2007, African-American women had less than $10,000 in wealth while their counterparts recorded over $40,000 in assets. There is a cultural challenge for African American women and girls to decrease their debt, maintain their earnings, and increase their wealth. Participation in the stock market is one way to increase wealth among the African American community. According to a 2014 study by Credit Suisse and Brandeis University's Institute on Assets and Social Policy, inactivity in stock market trading is among one of the major reasons for lack of wealth for African American women.
The good news is this: the number of African-Americans investing in the stock market is growing. From 57 percent in 1998 to 67 percent, African-Americans with incomes of at least $50,000 have money invested in stocks or stock mutual funds. (Source: Marksjarvis, G. "Blacks participating more in stock investing, study shows," Chicago Tribune, February 2, 2016)

Black Girls Invest Virtual Summit

On Tuesday, July 21, 2020, Cassandra & The Stock & Stilettos Society will host a virtual investment summit to educate, inspire, and empower young Black girls to learn more about the endless possibilities of investing in the stock market. Even during moments of concern, it's imperative to understand the importance of educating our legacy on wealth-building across various avenues. Black Girls Invest, the virtual summit for young women ages 16-22, will educate and introduce young ladies to personal finance concepts including banking, budgeting, credit management, and stock market investing. Cassandra Cummings truly believes the earlier young women are taught about money, the better their chances are of building and maintaining wealth.

Black Girls Invest will include educational and interactive lessons from various financial professionals and investment experts. Each lesson will be age-appropriate and designed to help young ladies understand the complexity of finances with simple teaching moments.
Register now at:
https://bit.ly/2020blackgirlsinvest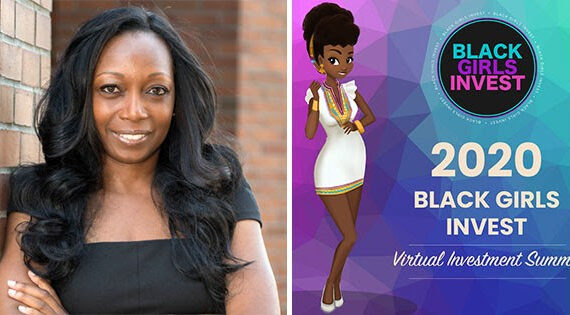 ---
About The Stocks & Stilettos Society
The Stocks & Stilettos Society is a community of over 50,000 African-American women investors stepping up their financial game through the power of investing to achieve their financial and wealth-building goals. The Stocks & Stilettos Society is committed to assisting more women with crushing their financial goals and winning at investment success.