Entrepreneur and author Krystal Hardy Allen, CEO and founder of K. Allen Consulting, is taking her message of diversity, equity, and inclusion (DEI) on a nationwide book tour. Her debut book, "What Goes Unspoken: How School Leaders Address DEI Beyond Race," draws on her extensive experiences as a school teacher, principal, and international educational consultant to provide education leaders with practical guidance on incorporating DEI principles into their practices and policies.
Key Points:
Touring for DEI: Krystal Hardy Allen is embarking on her first national book tour to promote her book, "What Goes Unspoken," which delves into the critical aspects of DEI beyond just racial considerations.
Empowering Education Leaders: As an experienced educator and consultant, Allen aims to empower education leaders and administrators to take concrete steps toward centering DEI within their educational institutions.
Inclusive and Equitable Practices: The book emphasizes how the personal growth and self-reflection of leaders can significantly impact key decisions, leading to more inclusive and equitable school environments.
National Pre-Order: "What Goes Unspoken" is available for pre-order on major platforms like Amazon, Barnes and Noble, and Books-A-Million, making it accessible to a wide audience.
Inspiring Fireside Chats: As part of the tour, Allen will host fireside chats with special guests, fostering discussions about DEI theory and its practical application.
National Kickoff: The tour commenced in New Orleans on October 5, featuring Dr. Avis Williams, the first woman and first Black woman Superintendent of New Orleans Public Schools.
Upcoming Tour Dates:
Oct. 17 – Atlanta
Oct. 21 – Houston
Oct. 26 – Washington D.C./DMV
Nov. 2 – Brooklyn
Nov. 30 – Nashville
Dec. 2 – Los Angeles
About Krystal Hardy Allen: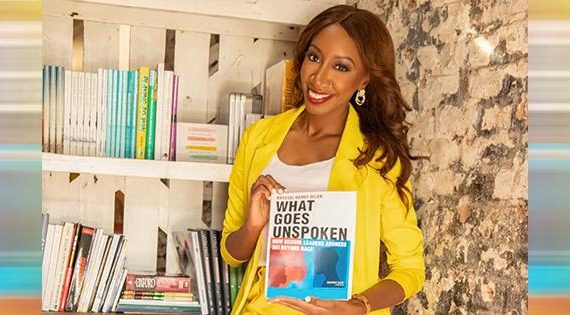 Krystal Allen is the CEO of K. Allen Consulting™, an international education and management consulting firm. She has worked with notable clients such as Google, Amazon, UNCF, and Microsoft. Allen's impressive career spans roles as a teacher, principal, real estate investor, and now an award-winning published author.
About K. Allen Consulting:
Founded in 2017, K. Allen Consulting is a Black-owned global firm headquartered in New Orleans, specializing in DEI training for nonprofits, corporations, and businesses. Their esteemed client list includes tech giants like Google, Microsoft, and Amazon, highlighting their impact in advancing diversity and inclusion initiatives.
Krystal Hardy Allen's book tour serves as a valuable opportunity to engage with educators, administrators, and leaders, inspiring them to actively embrace DEI principles for a more equitable and inclusive educational landscape.