Brandy, the renowned R&B icon, is spreading holiday cheer with exciting news and music releases that are sure to make this festive season unforgettable. Here's the latest on her holiday offerings and upcoming appearances: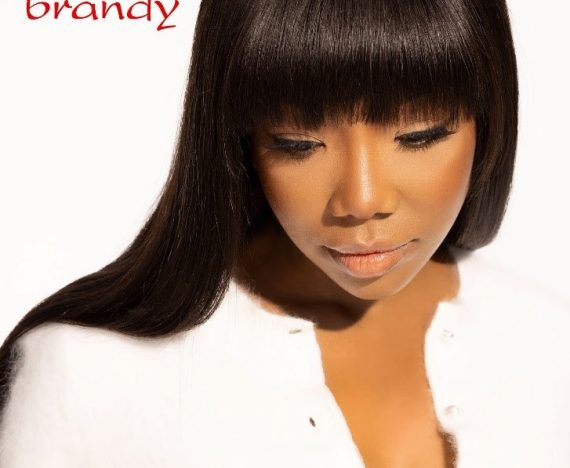 New Single: "Christmas Party For Two"
Brandy has just released a romantic holiday single titled "Christmas Party For Two."
This soulful and sultry yuletide anthem adds a touch of romance to the festive season.
It's the lead single from Brandy's highly anticipated holiday album, "Christmas with Brandy," set to be released on November 10.
You can pre-order the album [here](insert album pre-order link).
The song itself is a musical delight with Brandy's legendary vocals and heartfelt lyrics:
Brandy sings, "You need someone to make you feel the way that I do," accompanied by guitar plucking and bluesy drumming.
In the chorus, she passionately expresses her Christmas wish, "Help me undress, oh yes," and continues with, "I'll be your present, just give me your presence — that's all that I'm asking of you."
"Christmas Party For Two" is poised to become the season's new anthem.
Macy's Thanksgiving Day Parade Performance:
Brandy will grace the stage at the Macy's Thanksgiving Day Parade on November 23, where she will undoubtedly perform songs from her upcoming holiday album.
Her performance will add a special touch to the festivities, setting the tone for a joyful holiday season.
Netflix Film: "Best. Christmas. Ever!" (Arriving November 16)
Brandy takes her talent to the screen in the Netflix original film, "Best. Christmas. Ever!" alongside Heather Graham.
The film is scheduled to premiere on November 16, offering viewers a heartwarming holiday story with Brandy's charismatic presence.Holiday Album Highlights:
Brandy's holiday album, "Christmas with Brandy," promises to be a memorable collection.
Classic holiday songs like "Jingle Bells" and "Deck the Halls" receive Brandy's signature touch, transforming them into deep, soulful grooves.
The album also features original tracks such as "Feels Different" and "Christmas Gift," where Brandy enjoys a joyful musical moment with her daughter, Sy'Rai.
Brandy's contributions to the holiday season are set to captivate audiences with her soulful melodies and heartfelt lyrics. With her new single, album, Macy's Thanksgiving Day Parade performance, and Netflix film, Brandy is bringing the joy of the holidays to music and screens alike, making this season truly special for her fans and audiences worldwide.